Exclusive to Koch & Co, our new 9'' foil balloons use a pre-attached cup and stick combination, making it quick and easy to use. All new 9'' foil balloons are designed by Koch, are of the highest quality and extremely cost effective.
The 9'' air filled balloons are ideal for floral bouquets and arrangements. The product includes a 20cm long stick.
Assembly Instructions: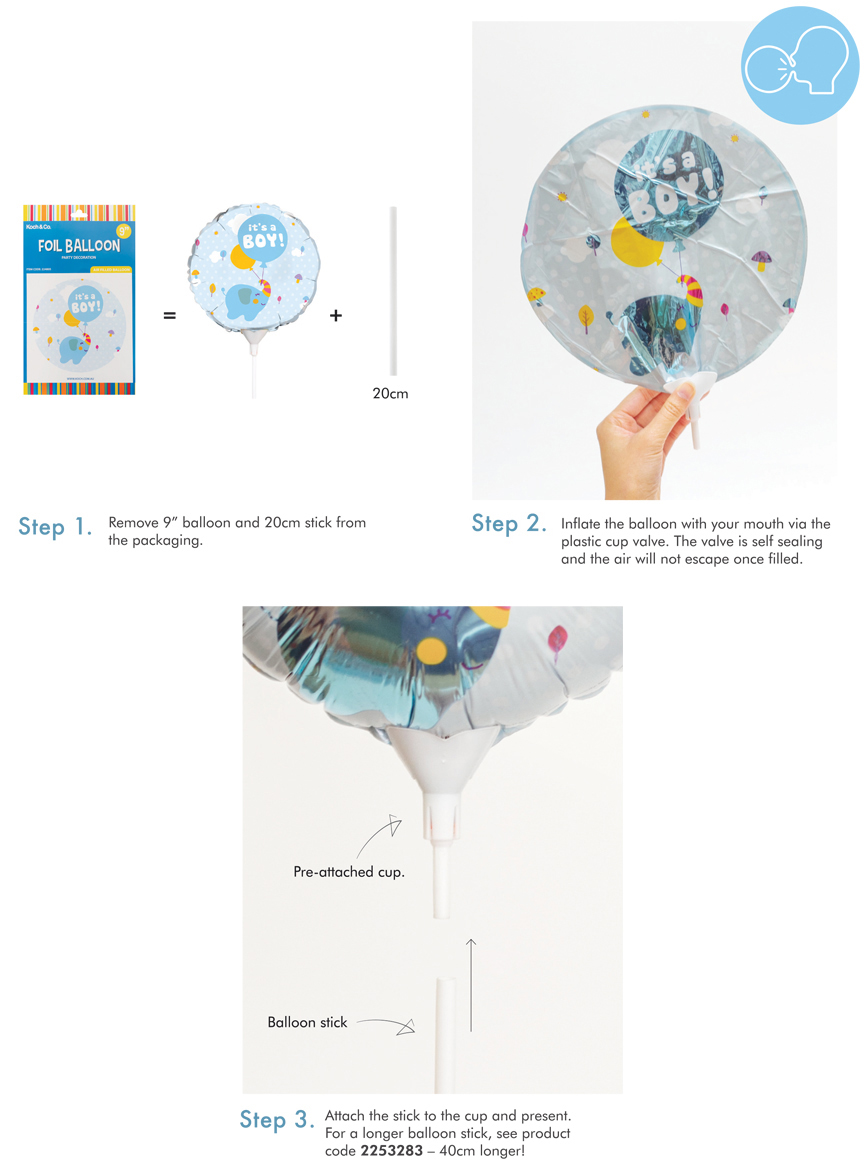 Shop our range of 9'' Air Filled Balloons.