Koch & Co is an Australian family owned business and has been a manufacturer & florist supplier for over 90 years. Koch & Co has always been known as a florist supply wholesaler importing and distributing florist supplies and floral accessories nationally.
The company was established in 1931 by Mr Henry E. Koch. He was a German born immigrant who was passionate about trading and selling to florists. His family have written an interesting blog article about him here!
Koch owns National Florist Supplies Pty Ltd who traded from the National Flower Centre for wholesale fresh flowers in the Melbourne Flower Market. Koch & Co distributes florist sundries Australia wide to the Sydney Flower Market, Brisbane Flower Markets, Adelaide Flower Market and Perth's Leederville flower precinct.
With many of our products being exclusively sourced and developed by our staff, we are proud to have kept the pace with the trends & changes to the florist industry over the years. Koch works closely with manufacturers of florist sundries and supplies to offer the florist industry the best quality at the lowest prices guaranteed.
Today Koch offers a vast range of products covering many product categories.
Our main product categories are:
Florist supplies have taken Koch on a journey into many new broad new products areas and we now supply many industries.
Koch & Co supply and distribute to:
Florists Shops
Wedding & Event Coordinators
Balloon & Party Shops
Gift Stores
Baby Gift Shops
Patisserie & Cake Shops
Hamper and Gift Suppliers
Garden and Nurseries
News Agents
Chemists
Koch & Co products feature regularly across many Australian magazines and digital media. These publications showcase amazing creations and displays with our products and reveal what the seasonal trends are.
Below is a selection of our most recent features.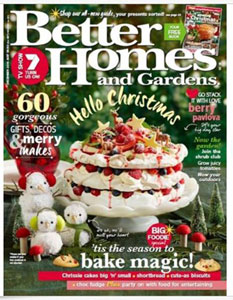 By working over many years in close co-operation with our customers, Koch has developed a broad and comprehensive range of Gift and Home Décor, Professional Designer and Florist products capable of satisfying from the beginner to the highest designer's expectations. H. E. Koch & Co Pty Ltd has a rich experience in designing products, continuously creating new collections over several categories and elevating its brands to ones associated with quality, value and innovation. Our wide product categories such as glassware, ceramics, giftware, plush soft toys, hampers and baskets, ribbons, artificial flowers, seasonal items, candles and candle Accessories, wrapping and packaging allows Koch to deliver the ingredients to create your next event or occasion.

Our Mission:
To develop and provide an exciting and ever changing selection of home accents, gifts and florist accessories which are inspired by our vast experience in the florist, packaging and gift industries.

Our Goal:
Innovation, Inspiration & Creation. Continuously foster innovation within our floral and gift products and services to capture the markets imagination and needs. Ignite our customers need for inspiration with a vast array of creative floral and gift products. Inspire creation, decoration, design and floral beauty for you and your customers.

Our Success:
Is our customer's satisfaction.

We are dedicated to bring beauty, style, innovation and functional products into your business and home. Inspire your creativity!
Source and develop innovative professional designer and DIY decorator products
Supply high quality products at the best value in the market
Give our customers flexible methods to experience the best customer service
Offer our customers a creative shopping experience
Support inspiration & creativity within the floral & decorative industries
Ethical and Environmental Policies
At Koch & Co, we believe ethical sourcing and environmental issues are an important standard to peruse, address, and uphold. Ethical sourcing requires Koch & Co to ensure the products we develop and source are manufactured in such a way that is safe for employees and the environment.
Find out more about our ethical and environmental policies
Koch has continually supported Florist Schools, Florist TAFE courses and private florist schools. Koch has also been supporters of floral art classes and the Australian Floral Art Society. Koch is an associate member of Interflora Flowers online as well as Petals Florist Networks, Teleflora Flowers, 1300flowers online.

Click here to view our Schools & Students information page.