Our pull bows have been created for those needed to dress a large number of gifts and hampers or for the novice bow maker.
Follow the 3 easy steps below to form the bows: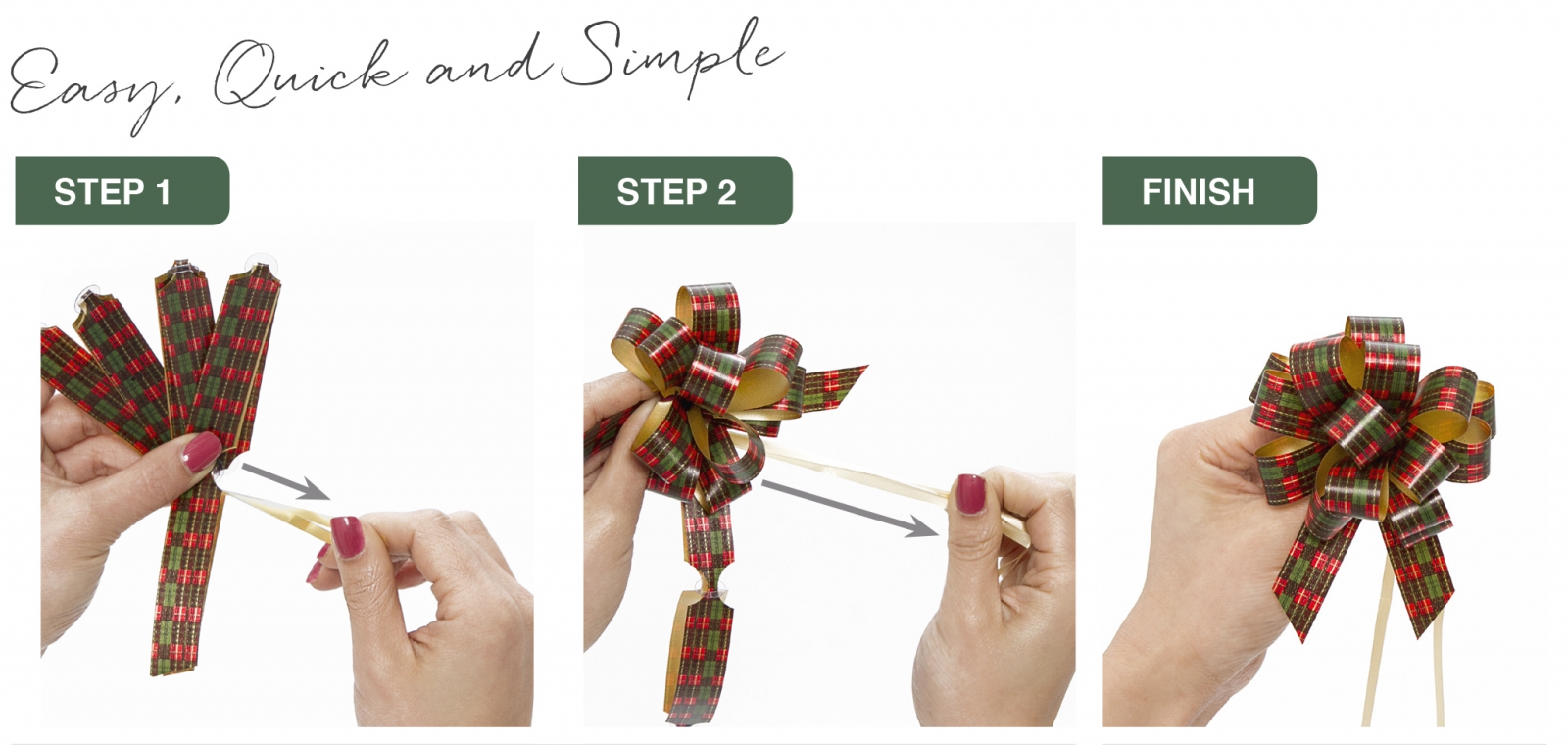 Step 1 - Hold up the ribbon and open the bottom end slightly to reveal the inner drawstrings.
Step 2 - Start pulling the drawstrings towards yourself while pushing the ribbon away from you. Loops will instantly form!
Finish - When all the ribbon has been integrated in the pull bow, tie a shoe lace knot with the drawstrings so the pull bow stays in place.